Regions of the Sevier River Basin.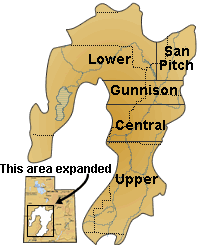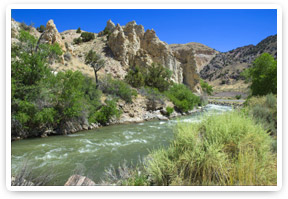 This site is sponsored by the
Sevier River Water Users Association
in
central Utah
. The Sevier River Basin is instrumented with solar powered weather, canal, reservoir, pond and river monitoring stations. The tools on this website give users of water in the Sevier River Basin immediate access to data from these sites. Better and timely information leads to better
water management
.
Sevier River Water Users Association Website News